COURSE DESCRIPTION
A. Microsoft Power BI 2019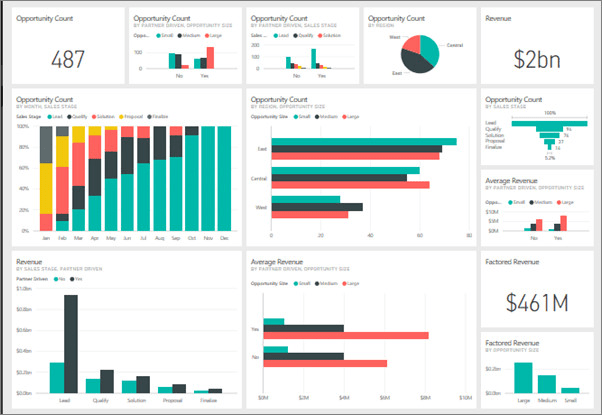 Microsoft Power BI is a collection of tools and services that work together to analyze data and share useful insights about that data(Through Reports and Dashboards). With Power BI, organizations can analyze data from many different applications and share insights from that data in real time across multiple different devices. Power BI makes it easy for you to get your data from any data store, analyze it, derive new knowledge about your organization and share that knowledge easily with the other people who should know about it – whether they are internal or external to your organization.
Microsoft Power BI 2019 Course Outline:
Lesson 1: INTRODUCTION
Lesson 2: GETTING TO KNOW POWER BI
Lesson 3: POWER BI COMPONENTS
Lesson 4: BASIC POWER BI CONCEPTS
Lesson 5: GETTING DATA WITH POWER BI
Lesson 6: CLEANING DATA WITH POWER BI
Lesson 7: EDITING DATA IN POWER BI
Lesson 8: CREATING REPORTS WITH POWER BI
Lesson 9: PUBLISHING REPORTS TO THE POWER BI SERVICE
Lesson 10: SHARING POWER BI REPORTS/DASHBOARDS
Lesson 11: POWER BI GATEWAY
Lesson 12: CONFIGURING DATA ALERTS FOR YOUR REPORTS
Lesson 13: UNDERSTANDING POWER BI APPS
Lesson 14: POWER BI CASE STUDY
Microsoft Power BI 2019 Course : N99,999 ($274), 24PDU

B. Advanced Microsoft Excel 2019
Microsoft Excel is a spreadsheet program included in the Microsoft Office suite of applications. Spreadsheets present tables of values arranged in rows and columns that can be manipulated mathematically using both basic and complex arithmetic operations and functions. In most project oriented environments, data from several Database driven software (such as Oracle Primavera and SAP etc.) are exported, analyzed and reported using Microsoft Excel.
Advanced Microsoft Excel 2019 Course Outline:
Lesson 1: Getting started with Excel 2019
Lesson 2: Working with data and Excel tables
Lesson 3: Performing calculations on data
Lesson 4: Changing workbook appearance
Lesson 5: Focusing on specific data by using filters
Lesson 6: Reordering and summarizing data
Lesson 7: Combining data from multiple sources
Lesson 8: Analyzing data and alternative data sets
Lesson 9: Creating charts and graphics
Lesson 10: Using PivotTables and PivotCharts
Lesson 11: Printing worksheets and charts
Lesson 12: Working with macros and forms
Lesson 13: Working with other Office programs
Lesson 14: Collaborating with colleagues
Advanced Microsoft Excel 2019 Course : N99,999 ($274), 24PDU
Services from Bizville Project Management are:
Follow us on Social Media: